I returned to Argeliers for a week in June. The weather was hot topping 30C most days but mostly sunny with low humidity.
We did the some bike rides along the canal to Le Somail and up the hill to Montouliers and then down to Bize.
On Wednesday we went to Valras Plage about 40 minutes away.
As you can see a lovely beach and weather.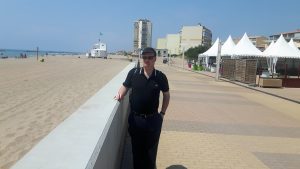 On that evening there was a barbecue in the main square in Argeliers followed by a free pop concert.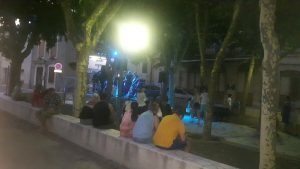 For something different on thursday we took the bikes up La Peche the hill behind Argeliers, this turned out to be more of a bike push than ride up steep and rough tracks though there was quite a view.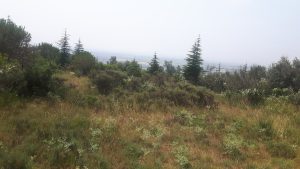 Only slightly easier coming down but things improved with the bar at Cabazec.
On a last day we cycled to the three little pigs at Ginestas and had another excellent meal for the price.
On the was back I took this last photo.