I have just returned from New Year in Aude. What a contrast in weather I left with snow on the ground to find temperatures in double figures.
As the weather was so good on the 30th , I went to Gruissan & Narbonne Plages, there were even bathers.
On New Year's Eve i went into Narbonne expecting the usual outdoor market. Instead there was a Christmas market which displaced the usual market further down the Canal. There was also a funfair and you could hardly move in the crowded indoor food market.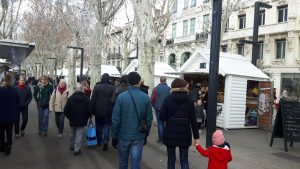 There was also an ice rink.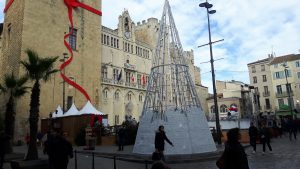 The rest of the week passed quietly with cycling along the canal. Le Somail looking in the January sunshine